If you crave impeccable design, refined performance, and next-level technology in your next vehicle, Genesis should be at the top of your list. Regular maintenance of your Genesis should also be a top priority. Whether you drive a Genesis G80 or Genesis G90, you can't escape the need to have your vehicle serviced. The tires, brakes, belts, engine, and fluids all work together to ensure your car is able to operate. Reference our maintenance checklist from Universal Genesis to help you stay on track.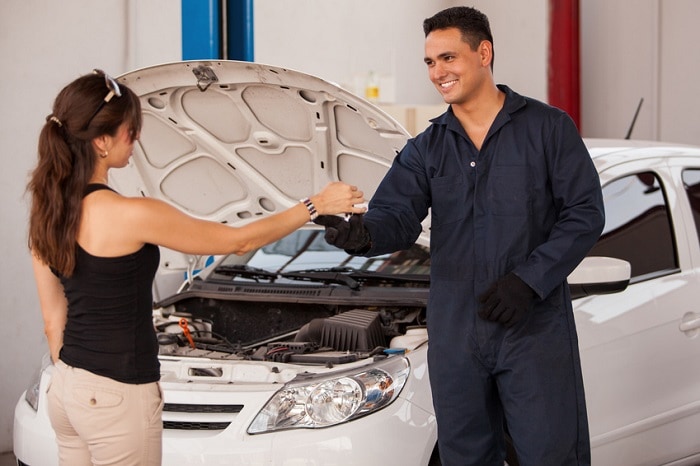 Why Maintenance Is Important
A car is more than just a means of transportation. No matter what kind of vehicle you drive, maintenance is essential if you want to ensure you can get where you need to go efficiently and safely. Our Orlando, FL Genesis dealership offers convenient service hours, including Saturdays. You can even enjoy complimentary scheduled maintenance from our experienced Genesis technicians who are trained to handle everything from oil changes and tire rotation to major repair.
Genesis Maintenance Checklist
Detailing: Cleanliness equals a longer life. Keeping your car clean inside and out helps protect your investment.
Lights: Driving requires your headlights, running lights, and indicators to all work properly in order for you to see and be seen.
Tires: The tread of tires ensures a smoother drive, faster acceleration, a tighter grip on the road, and quicker braking ability. You also need to have the correct tire pressure for maximum safety.
Check Engine Light: Warning lights are a car's way of asking for service. If the check engine light comes on in your Genesis, bring it in sooner rather than later. Whether it's a serious problem or something simple, we can help.
Fluids: Anything that requires fluids to run should be checked and topped off regularly. This includes transmission fluid, brake fluid, antifreeze, and engine fluid.
Brakes: Screeching, squeaking, or vibrating all indicate an issue with your brakes. If you experience this, it's important to take your car in to our Genesis service center at your earliest convenience.
Other Essentials: Your car's electrical system should be checked regularly, along with all belts, hoses, wipers, filters, and other essential parts, especially before a long trip.
Ensure your Genesis car stays in prime condition with regular maintenance. Universal Genesis is located at 12801 S. Orange Blossom Trail. To avoid a wait for your next service, visit our website to schedule an appointment or call us at 888-891-8986. We look forward to ensuring you can drive your Genesis G80 or Genesis G90 for many years to come.